---
Bayliss & Samra - Testimonials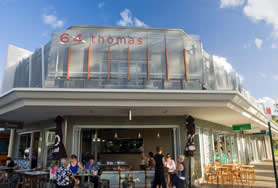 The Photon Property Partnership - David Evans
" Since 2006, Bayliss & Samra Commercial Realtors have been managing our properties. Each and every member of the BSCR team is a true professional, bringing together the capabilities required to manage commercial real estate in the very best way possible. We are kept constantly informed about all matters associated with our properties, and on all occasions are presented with considered, practical and commercially sensible suggestions on the direction to take with the matter at hand.
To Mark and Amrit, thank you for establishing what is a leading business in your field; congratulations on gathering the outstanding team of professionals you have, and we look forward to continuing to work with you. To anyone searching for commercial property agents or managers, I have no hesitation in recommending the Bayliss & Samra team in handling any commercial real estate matter."
---
Mark and Liz Glindemann: Alexander Drive, Highland Park
Good Morning Nick, Armrit and all at Bayliss & Samra
We have always regarded ourselves to have been very fortunate to not just have had such approachable and understanding landlords; but also the team at Bayliss and Samra as our point of contact and follow up.
Our requests to yourselves were always followed up in a timely, professional and courteous manner. On a personal level, It was always great to see Nick or Amrit just call through to say "G'day". Liz and I will always fondly remember our time working at Highland Park News, not only for the relationships built with some wonderful locals, but also for the opportunity of having dealt with the Gold Coast's most professional and personal Real Estate and Property Managers.
Thank you again. All the best for the future.
Kind Regards
Mark and Liz Glindemann
---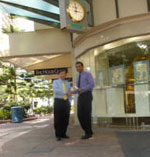 Eskbay - CH Chen: Le Boulevard, Surfers Paradise
..."We found Amrit capable and efficient in managing complex tenant issues including relocation, arrears control and major refurbishments.
Eskbay Pty. Ltd. has always received impeccable service from Amrit and his pro-active approach to the property has been a refreshing experience."
---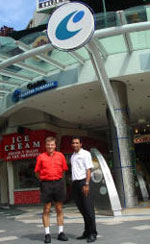 DCCN Investments Pty Ltd - David Harding:
..."I have been associated with Amrit on a business level for some 10years. We have found Amrit to be very approachable obliging and knowledgeable when we have asked for either general market information or specific property management or leasing advice."
..."Retail and commercial property management has always been Amrit specialty and we would recommend him to any future client considering him for sales and leasing."
---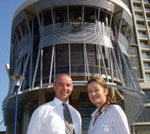 Digne Pty Ltd - Lynne Pask: Main Beach Plaza, Main Beach
..."Mark has demonstrated his capability in managing the property in an enthusiastic, professional and diligent manner."
..."I have always found Mark to be reliable and punctual and would recommend him to anyone who is searching a property manager."
---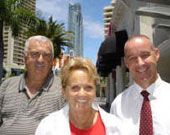 Hampshire Terrace Pty. Ltd. - Geoff Lawson
..."Mark Bayliss whose qualities are outstanding in that, time and time again he has shown his professional skills whether negotiating a new lease with a tenant of the rectification of a problem be it maintenance requirements on a building or dealing with the local council as well as keeping us fully informed on each occasion."
---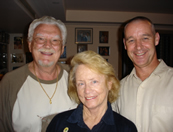 Siblet Investments Pty. Ltd. - Alex Makauskas: Ferry Inn Shopping Centre
..."I have spent a lifetime in real estate sales, property investment and development ranging from land, high rise apartments and commercial property in New South Wales and Queensland and feel confident that I have the experience required to provide the following testimonial."
Mark's experience and contribution to our investments over the years has greatly contributed to the increase in value and stability of the above assets and had no hesitation in supporting him with the opening of his business of Bayliss & Samra Commercial Realtors. Consequently, should a person or company require the services of a commercial real estate agent, it would be advantageous to obtain the services provided by Mark of Bayliss & Samra Commercial Realtors."
---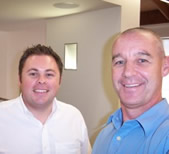 Gwynvill Group - Sean & Garry Tieck: Qantas House, Surfers Paradise
..."Being an absentee owner we frequently require more effort and initiative from Mark than would be the case if he was managing properties for us in Sydney .
He has never let us down, in fact he looks after Qantas as if it were his own."
---